Red in Business

In using red in business, you need to understand the traits, qualities and mood of the color.
To begin with, red is a warm and positive color, a very physical color which draws attention to itself and calls for action to be taken.
In color psychology red means energy, passion, action, strength and excitement.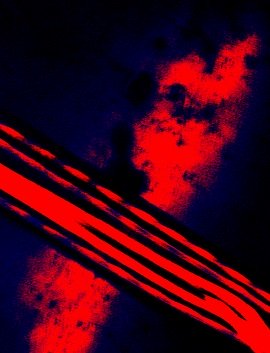 It stimulates the physical senses such as the appetite, lust and sexual passion.

Although it is often used to express love, it really relates more to sexual passion and lust whereas pink relates more to romantic love.
Red represents masculine energy, whereas its softer version, pink, is associated with feminine energy.
A universal sign of danger and warning, this is a color that can also show and create aggressiveness and anger, particularly if used to excess in the wrong applications.
Physiologically, it stimulates and energizes the physical body, including the nerves and the circulation of blood, raising blood pressure and heart rate. It is stimulating to the appetite and therefore a great color to use for any product associated with food and its service, including restaurants and take-away businesses.

It excites and motivates but in excess it can cause anxiety and tiredness. It also has negative connotations associated with blood, war and violence.
The color which most complements and balances red is turquoise, although green or blue will also create balance.
For more on the psychology of the color red .…
---
Key Words for Red
---
Positive Meanings in Business:
action, power, energy, speed
passion, desire, lust
strength, courage
attention-getting, motivating, stimulating, energizing
driven and determined
exciting, warm, spontaneous, assertive and confident
Negative Meanings in Business:
aggression and anger
domineering, over-bearing and tiring
quick-tempered, ruthless, fearful and intolerant
rebellious and obstinate
resentful, violent and brutal
---
---
Using Red in Business

---
Iin business, the color red will always elicit a passionate response but the response may be either positive or negative and you may have no control over this response as it will be in the hands of your potential customer.
This is a color which encourages buyers to take action and make a purchase. For example, it could be used to tempt an impulse buy at the purchase counter in your store, as footprints or arrows directing people around your store or to your cash register, or for a 'buy now' button on a website.
A touch of red can be used as one of the colors on your website to indicate your energy and passion for your business. In larger amounts it is effective in the promotion of products or services related to food and appetite, energy, passion or speed.
Often used as a warning sign, it is best used as an accent color as too much red can overwhelm.
For more on using color in your business
---
For more on using these colors in your business: orange, yellow, green, turquoise, blue, indigo, purple, magenta, pink, gold, silver, black, white, gray, or brown.
---
To return from Red in Business to the Home Page

Like to join our Facebook community?
---